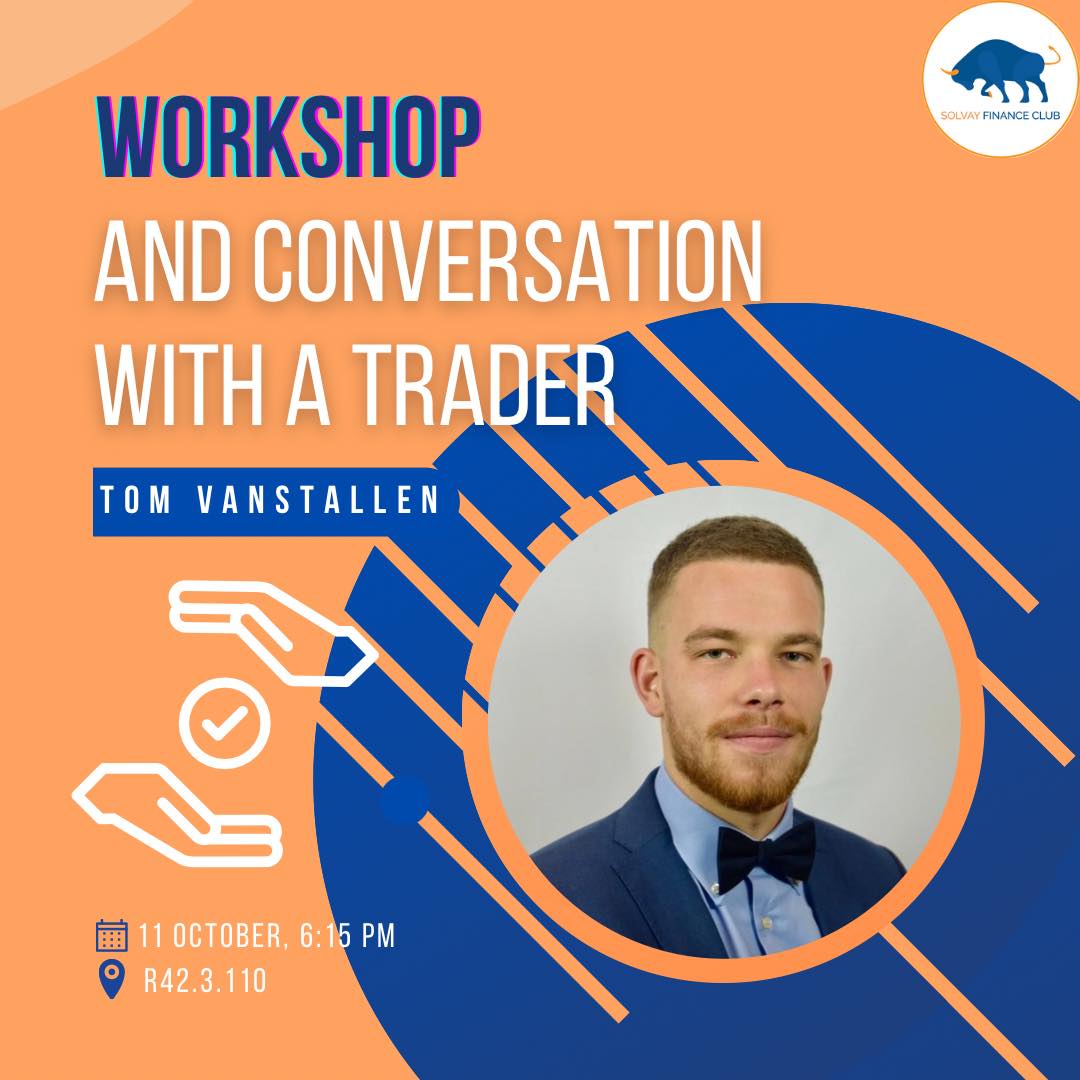 Workshop and conversation with a trader
You want to learn more about what the day-to-day job of a trader is like?
Get first-hand insights on the industry from a professional trader!
Here, you will learn about the trading strategies used by professionals. We will tackle expectation vs reality regarding the trader profession for you.
Finally, you will learn how you can start a career in trading in 2022 and how Tom Vanstallen, our guest speaker, landed a job in trading at only 23 years old. In short, he will explain everything you need to know about traders!
The event will take place on October 11 at 6:15 p.m. in room R42.3.110.
The event is in English (but you can always ask your questions in French if you prefer).
We hope to see you there and look forward to meeting you!